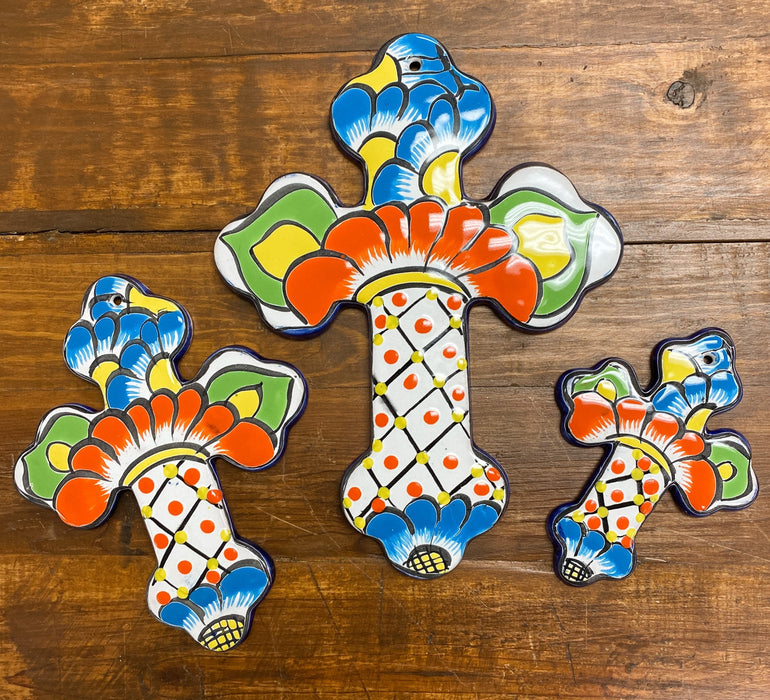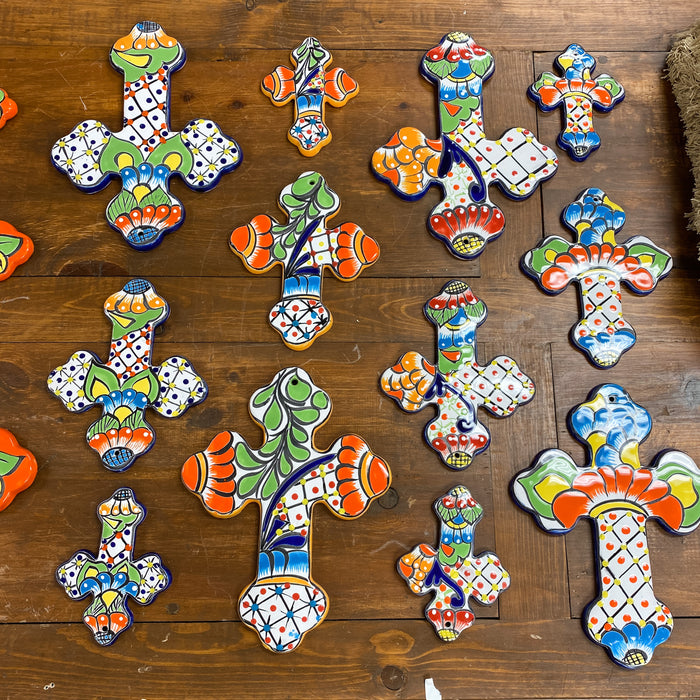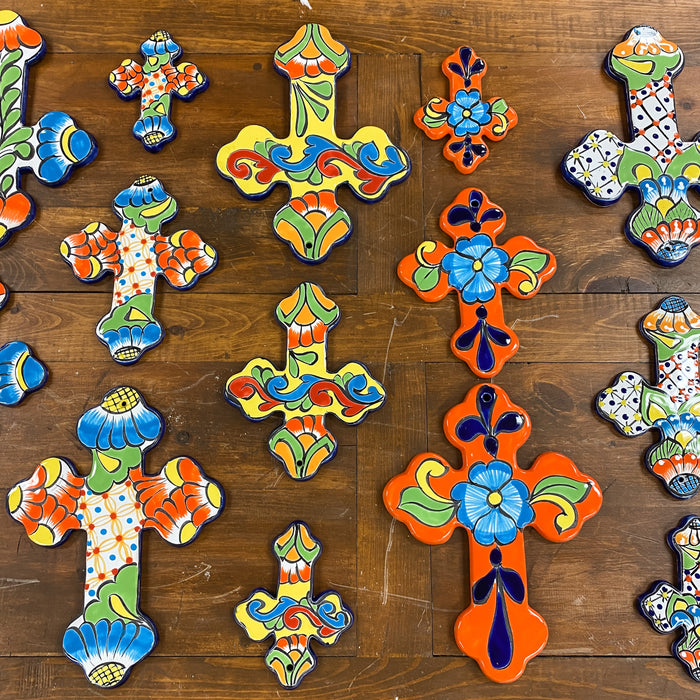 JUST IN!! 3 Pack Talavera-Style Wall Crosses! Size Small, Med, And Large!
Code: TCROSS3
You will receive 3 assorted talavera-style wall crosses in size small, medium, and large! Shipped in assorted designs.
This popular style of pottery adds that special flare to your southwest décor! Each hand painted piece is unique in design and colors.
Small: 6" H x 4.5" W
Medium: 8.5" H x 7" W
Large: 11.5" H x 9" W