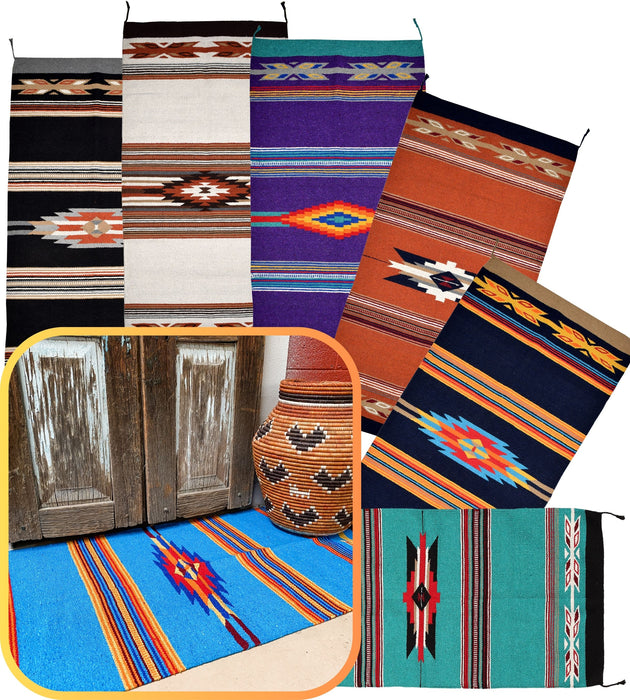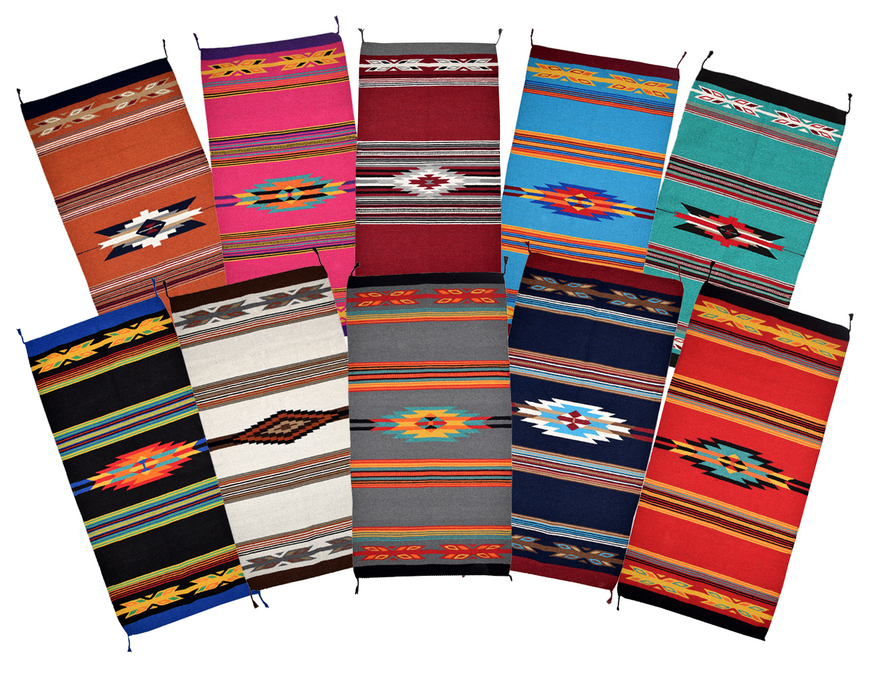 10 PACK 30" X 60" Cantina Throw Rugs!! Only $20.00 ea.!
Code: 60CANPK
Our handwoven Cantina Throw Rugs are made of durable fibers well suited to heavy traffic areas such as kitchens, baths, and entryways.  The vibrant colors and unique Southwest designs will make these rugs top-sellers!
Apx. 30" x 60", Acrylic
Shipped Assorted.
(picture is only a sampling of the many colors and designs available)
Related Products: 4' x 6' Cantina Rugs, Cotton Cantina Throw Rugs