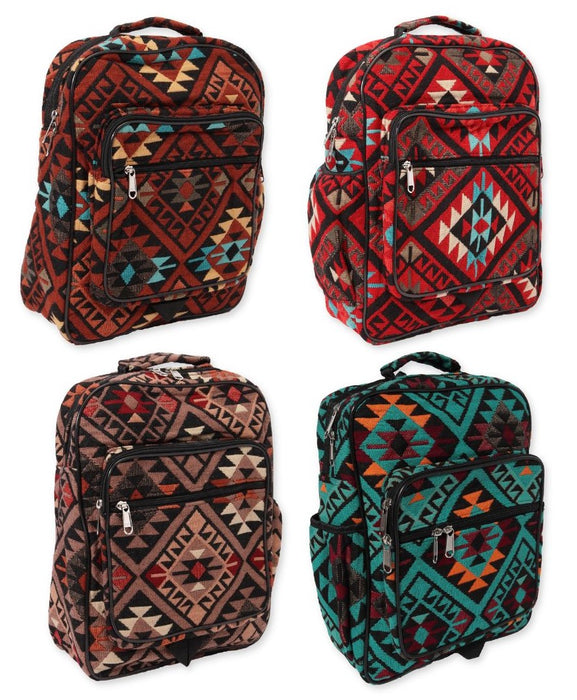 4 'New West' Backpacks! Only $31 ea!
Code: OACPACK
You get (4) 'New West' Backpacks!
The Southwest Style Backpack is available in great color combinations.
Approx. size:11" W x 16" H x 6" D with 32" adjustable straps, 2" handle drop
Shipped in the following assortment:
1 - APACKA
1 - APACKB
1 - APACKC
1 - APACKD
Substitutions will be made if a design is out of stock.
For more New West Backpack Designs, CLICK HERE.