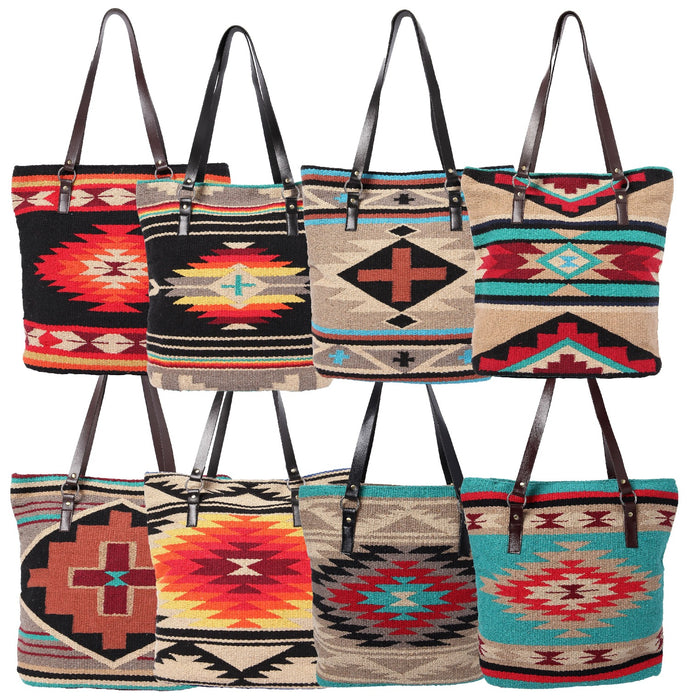 6 Piece Santa Rosa Handbags, Only $19.50 each!
Code: ROSA100
6 of our popular Santa Rosa Handbags.  Handwoven Cotton handbags with vegan leather straps and bottom.  Fully lined inside with two pouch pockets and one zippered pocket.  Purse design is one-sided.
Shipped in the following assortment:
1 - OPROSAC
1 - OPROSAE
1 - OPROSAG
1 - OPROSAJ
1 - OPROSAK
1 - OPROSAL
 *Based upon design availability, designs may be substituted.
To see more Santa Rosa Handbag Designs, CLICK HERE.