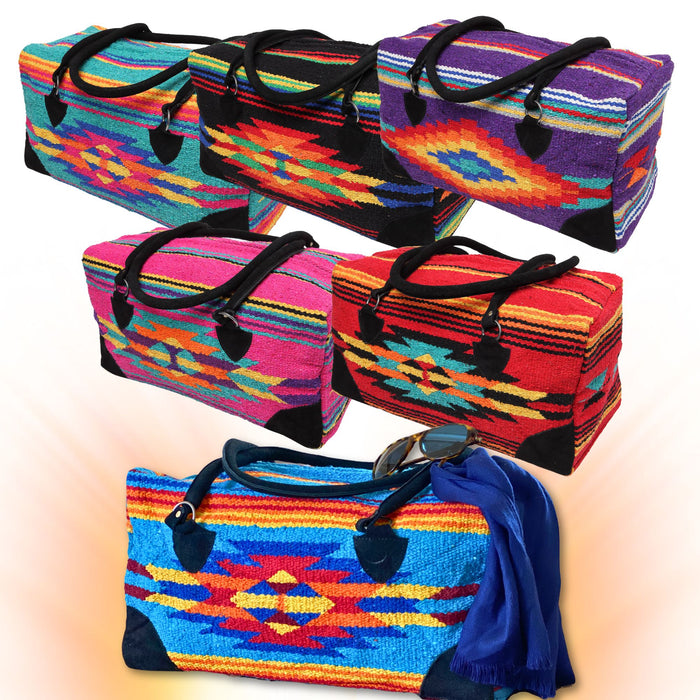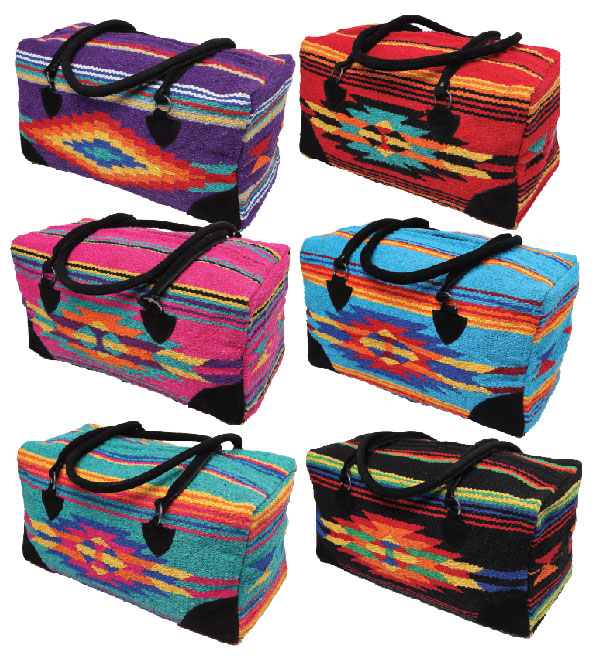 Cantina Weekender 6-Piece Sampler! Only $28.00 !!
Code: CANWK6
Save 30%
$238.50
$168.00 each package
Receive a sampling of the new Cantina Weekender Bags!
Made from the vibrantly handwoven Cantina Rugs, these bags are fully lined with an inside pocket, suede handles and accent corners with 4 plastic feet to keep the bottom clean.
Imported, apx. 18" x 8" x 8" 
Shipped in the following assortment:
1 - OPCANWK A
1 - OPCANWK B
1 - OPCANWK C
1 - OPCANWK D
1 - OPCANWK E
1 - OPCANWK F