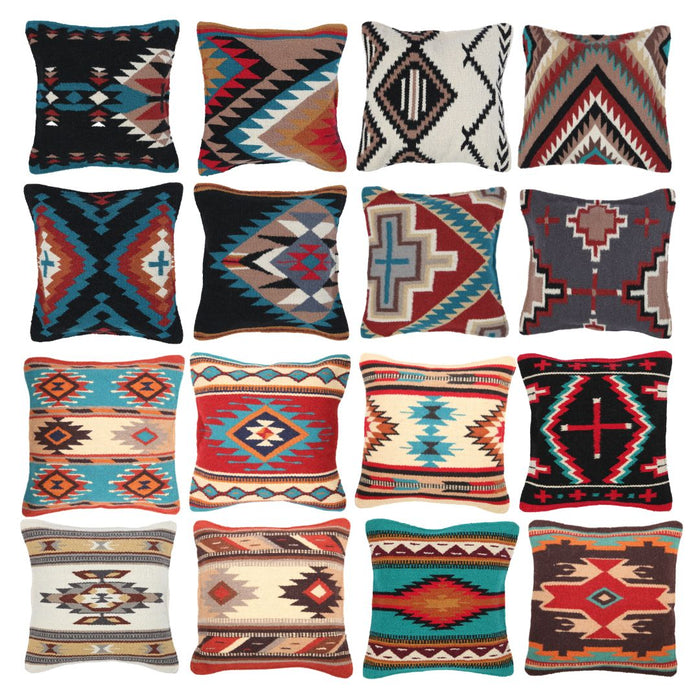 16 Pack Assorted Wool Pillow Covers! Only $13.25 each!
Code: HIPC16
Save 7%
$228.00
$212.00 each package
Receive a gorgeous assortment of 16 wool pillow covers, size 18" x 18"!
Package includes 8 of the Desert Trail Pillow Covers & 8 of the Classic Maya Modern Pillow Covers. 
Shipped in assorted colors and designs. May receive designs not pictured.
For Available Pillow Inserts click HERE.