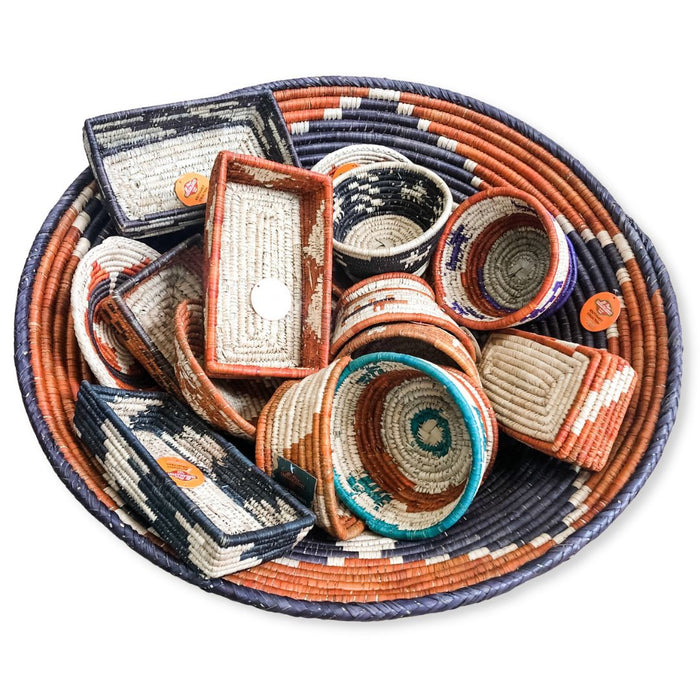 MEGA-SIZE Handcrafted Basket Pack!! 39 Baskets in Total!!
Code: BASK100
*WHILE SUPPLIES LAST!*
A MEGA-SIZE handcrafted basket package that includes XXXL Bowl Baskets, Small Bowl Baskets, Key Baskets, & Tray Baskets! 
Shipped in assorted colors, designs, and sizes.
3 - TBSK18, Deep Bowl Basket XXXL, 25"-28" DIA x 7"-8" D
12 - TBSK3, Small Bowl Basket, 7"-8" DIA.
12 - TBSK14, Large Key Basket, 7"-8" DIA.
12 - TBSK15, Small Tray Basket, 7"-8" L