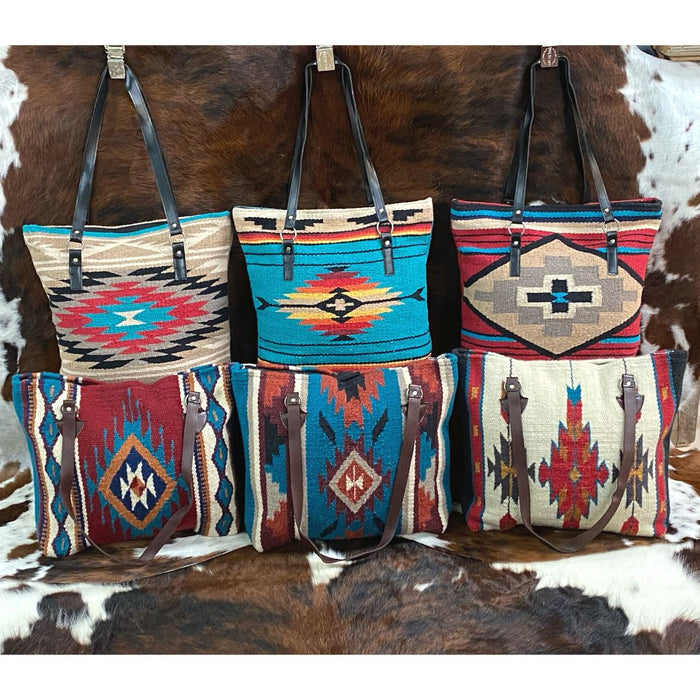 6 PACK Assorted Handwoven Santa Rosa & Maya Handbags!
Code: MROSA6
Save 14%
$154.50
$133.50 each package
You will receive a 6 pack of assorted Cotton Santa Rosa and Wool Maya Modern Handbags! 
3 qty Santa Rosa Handbags: one-sided design, fully lined with inside pockets, Apx. 14" H x 16" W x 6" D.
Only $19.50 ea.
3 qty Maya Modern Purses: Wool in classic southwest designs, fully lined with interior pocket, Apx. 15" H x 18" W
Only $25.00
*Shipped as an assortment of what we have available, may receive a design not pictured