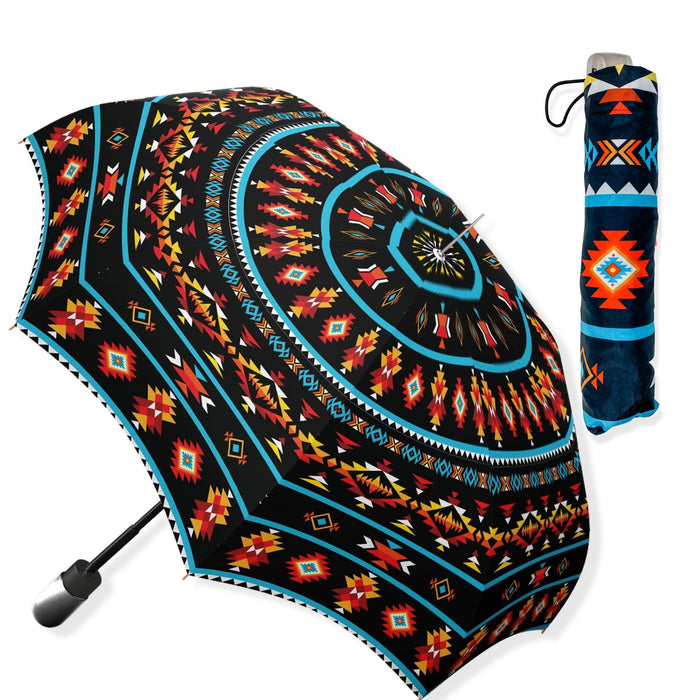 NEW! 3 SOUTHWEST STYLE BLACK UMBRELLAS!
Code: TBRELLABK3
Package includes 3 Southwest Style Black Umbrellas.
Full-size, compact, lightweight, and includes a manual open and close function. It's windproof, waterproof, and packaged in a convenient box perfect for shipping and display.
Also  comes with it own umbrella sleeve ! 
Measures 12" long when folded and weighs less than 1lb.
Related product: CLICK HERE
3-TBRELLA