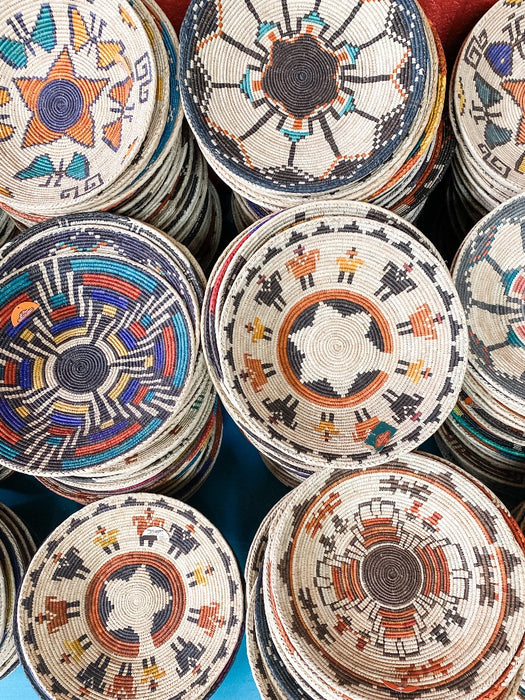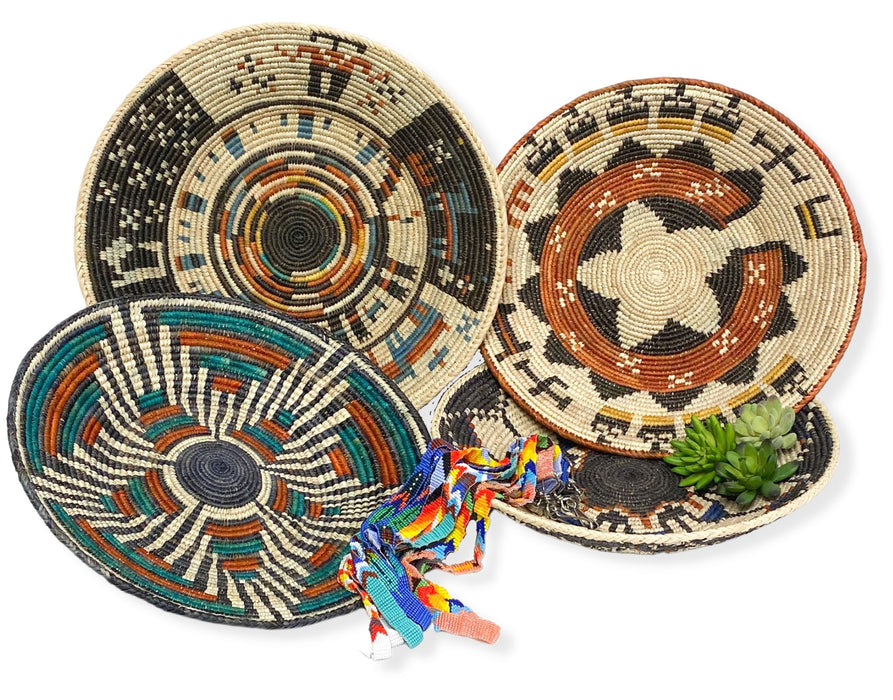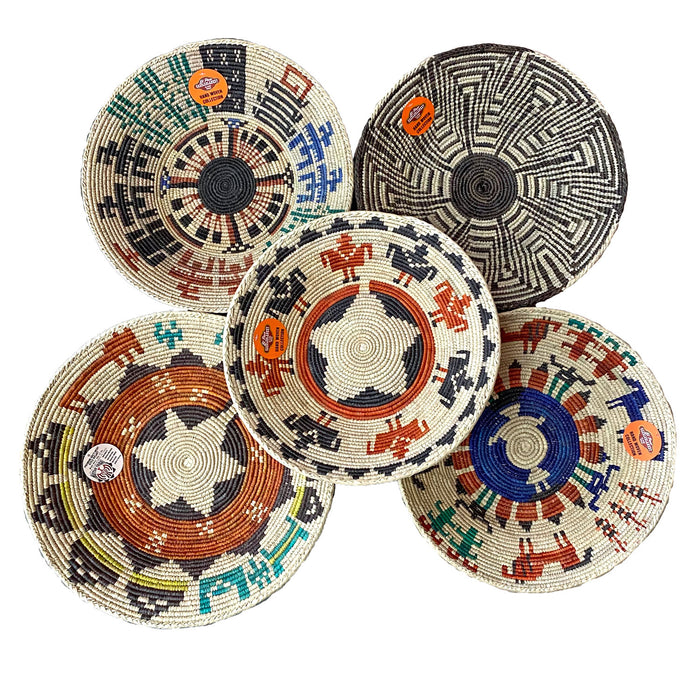 Premium Southwest Style Baskets! 6-Colorful 14" Dia Baskets Only $13.50 ea!
Code: 40159
Extraordinary ! Colorful Premium Imported 6 pc. Coiled Baskets !
You get 6 Premium Southwest style 14" Dia Baskets! 
Great Selection ! Great Price !

Sizes of all baskets are approximate and may vary slightly
*Not made by Native Americans.
6 - TBSK31