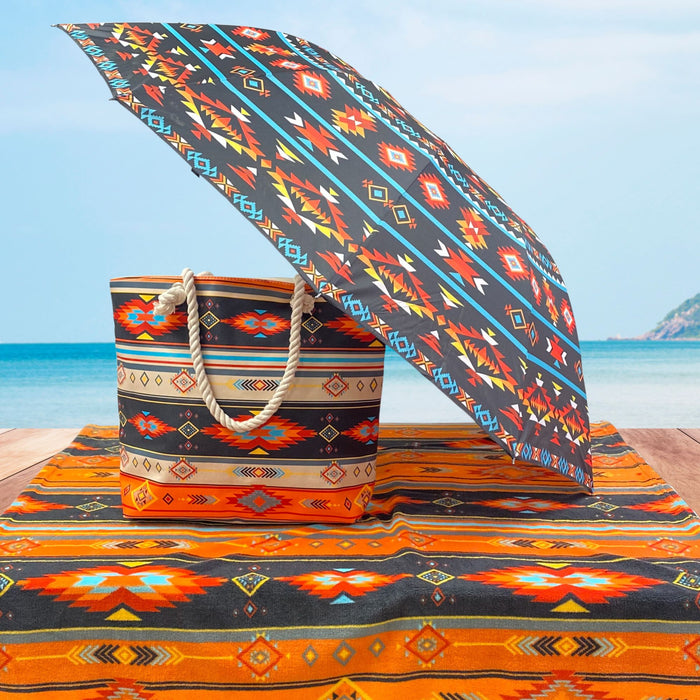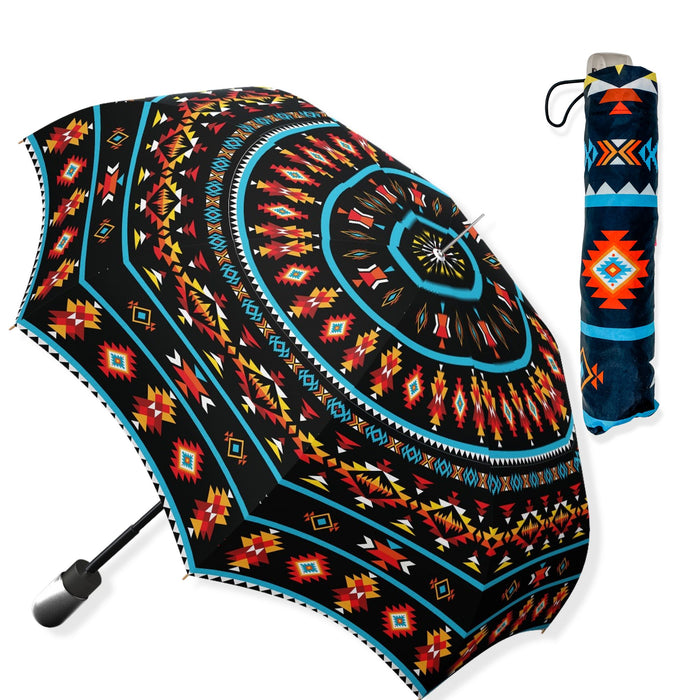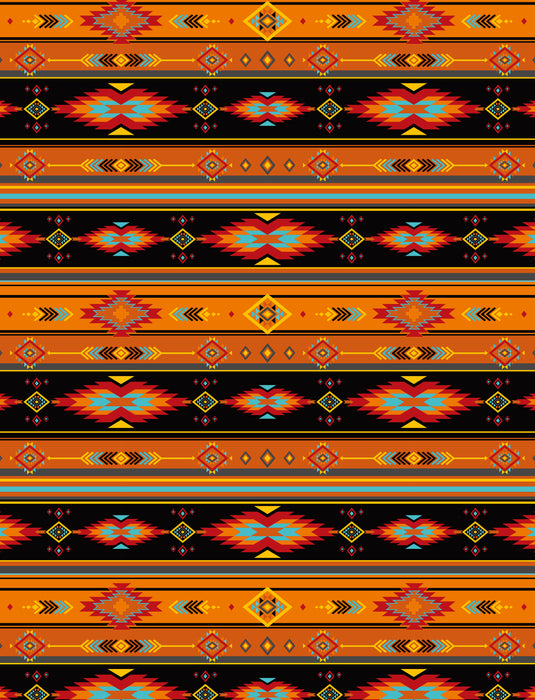 NEW! All In One Beach Combo!
Code: BEACHBAPK
Save 5%
$31.60
$30.15 each package
Package includes ALL BLACK Southwest Style Umbrella, Carry all Tote Bag and Fleece throw blanket. 
Umbrella is a Full-size, compact, lightweight, and includes a manual open and close function. It's windproof, waterproof, and packaged in a convenient box perfect for shipping and display.
Also  comes with it own umbrella sleeve ! 
Measures 12" long when folded and weighs less than 1lb.
Carry all Tote bag has a zipper closure and inside lining with pockets. One-sided design.
Nice thick Cotton Rope Handle 12" drop down.  
Tote size: 19" wide by 14.5" Tall.
Ultra-soft Coral Fleece Throw Blankets in gorgeous Skipping Stones Design.
100% polyester, machine washable. 
Apx. 46" x 60"
1 - TBRELLA

1 - TTOTE
1 - TTHROW