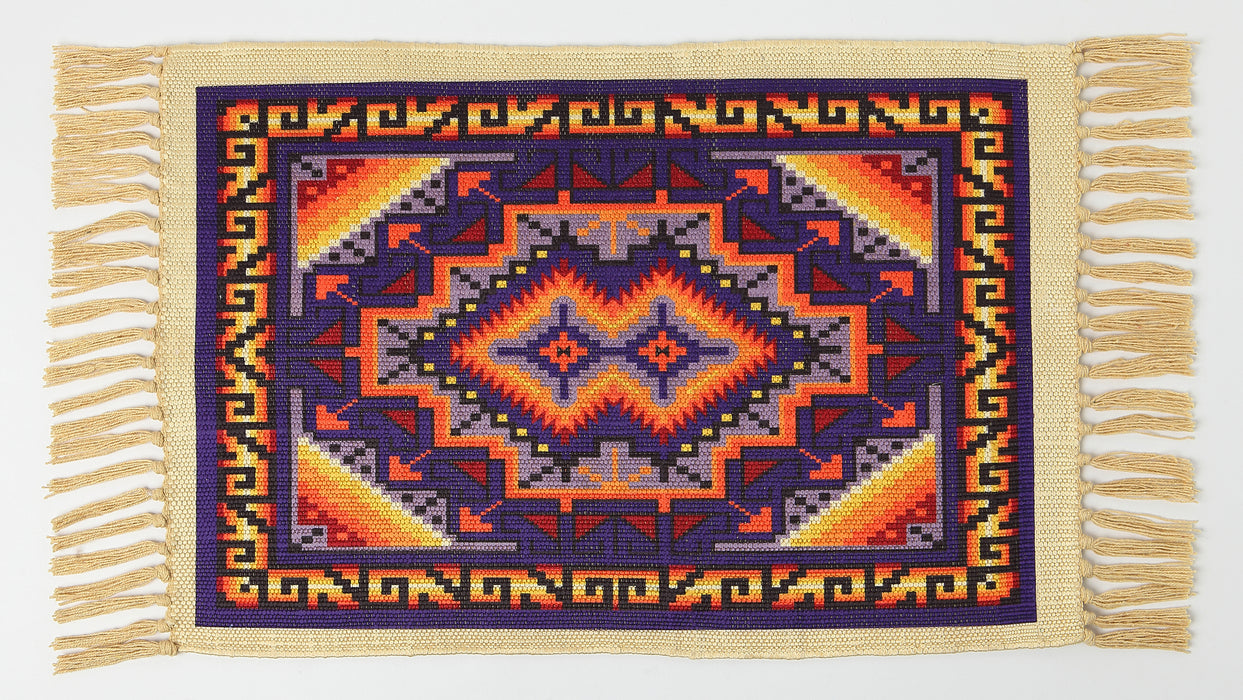 Digital Print Table Mat 407
Code: w-DMAT407
Quantity(Lot) / Price per item
| 48 | 24 | 12 | 1 |
| --- | --- | --- | --- |
| $3.00 | $3.25 | $3.75 | $4.25 |
 Our digitally printed table mats are durable and long-lasting.  Printed in a variety of intricate Southwest & Western designs, these are guaranteed top-sellers!
Digitally Printed on 100% Polyester, Apx. 13" X 19"
Design 407: Southwest Geometric
 Related Products: Digital Print Table Mat #408
To see more Digital Table Mat at Designs CLICK HERE.