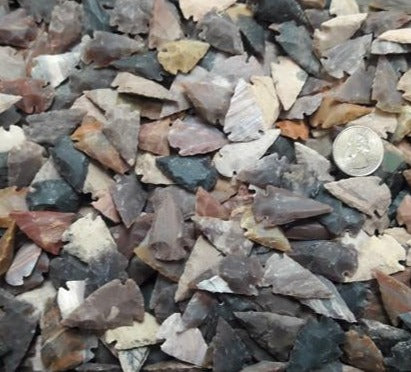 1" Showcase Quality Arrowheads - 50 Quantity
Code: TARROW1_50
Our best selling 1 inch arrowheads are hand-chipped from genuine agate and other stones, these handcrafted arrowheads are the highest grade available anywhere.
Great for promotional giveaways, "artifact" making, and most importantly, for sales directly to your customers.
Imported.
*As these are hand-chipped, sizes are approximate
Eight sizes available ranging from 1" to large spearhead size 5"-6".
To purchase other sizes, Click Here.