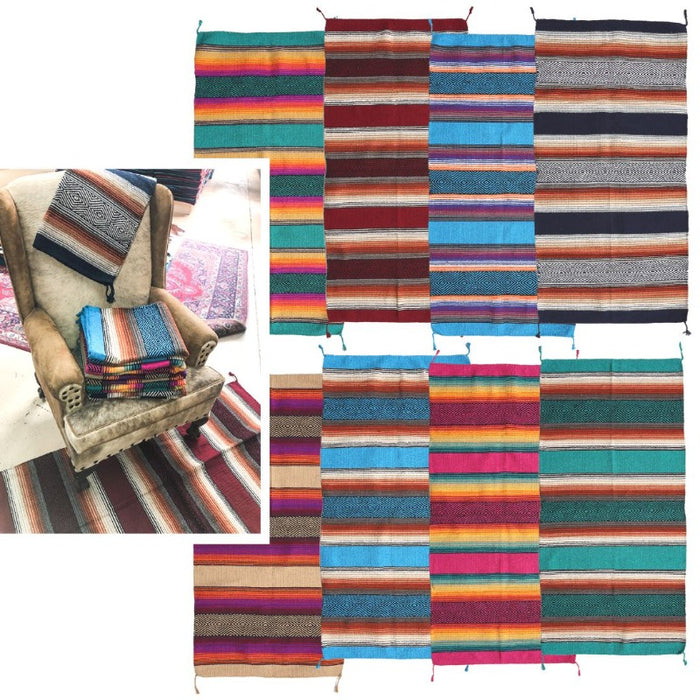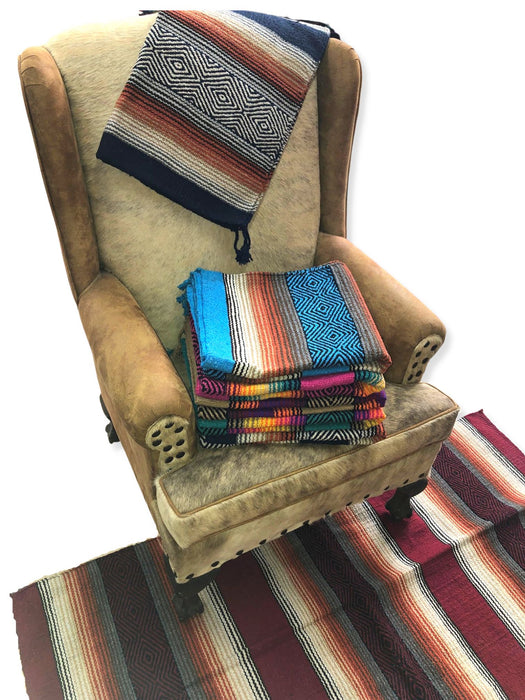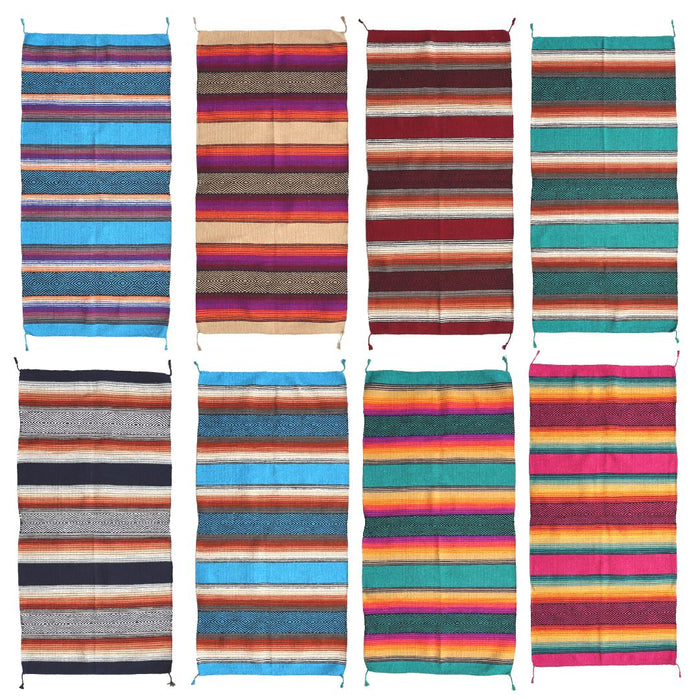 6 Pack Montana Handwoven Saddleblankets/Weavings! Only $13.50 ea.!
Code: 6MONTSB
Save 16%
$96.00
$81.00 each package
Our newest multifunctional & economical Saddleblanket! Can be used as a floor rug or decorative weaving!
You will received 6 of our Montana Saddleblanket handwoven in a beautiful assortment of popular colors. Acrylic, Apx. 32" x 64"
Shipped Assorted.
6 - SBMONT
 *chair not available for sale.