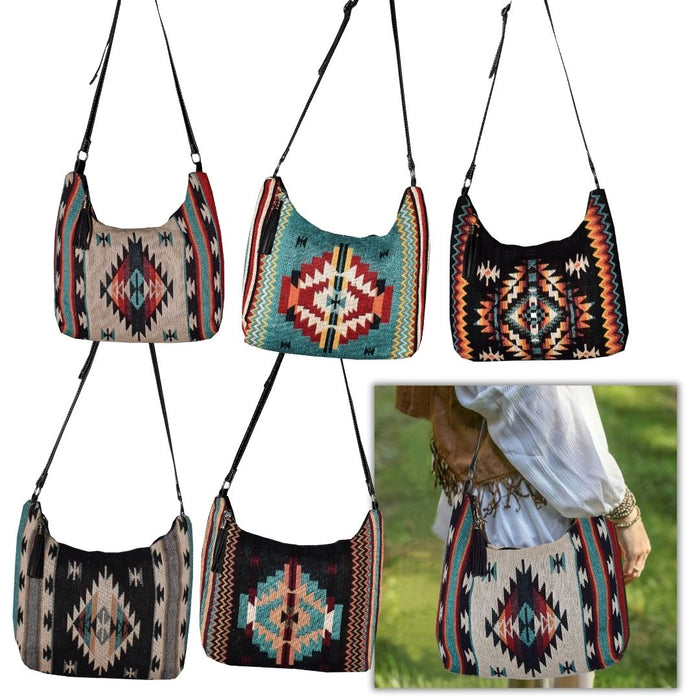 JUST IN!! 15 Pack Gypsy Crossbody Bags! Only $8.75 each!
Code: 15ACGPK
You'll receive 15 of the ALL-NEW Gypsy Crossbody Bags!
Created from a soft cotton jacquard material in gorgeous Southwest-Style designs. Bags are fully lined with an inside zippered pocket and comes with a long adjustable shoulder strap. Has a tassel purse pull keychain.
Apx. 15" L x 11" H x 2.5" D, adjustable strap. Cotton
Includes:
3 - ACGBAG5
3 - ACGBAG6
3 - ACGBAG7
3 - ACGBAG8
3 - ACGBAG9