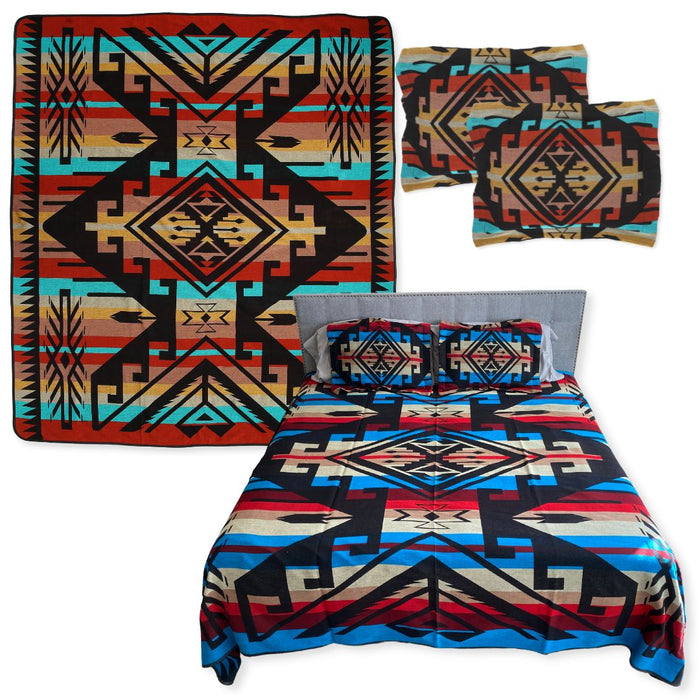 2 Pack KING Size Bedspread #7043 And Matching Shams!
Code: KING7043_SET
Save 9%
$128.00
$117.00 each package
Beautiful King Size Bedspread in design #7043A and B with matching pair of pillow shams.
King-Size: Apx. 114" x 96", Shams Apx. 24" X 30"
Great for any room of the house as a sofa throw blanket, seat cover, or cut-n-sew drapery and apparel.
These famous bedspreads reflect the rich history of traditional Native-Style trade blankets.  Fully reversible, woven in soft acrylic yarn.
1 - OBEDK7043A
2 - OBPS7043A
1 - OBEDK7043B
2 - OBPS7043B
For more Bedspread and Pillow Sham Designs CLICK HERE