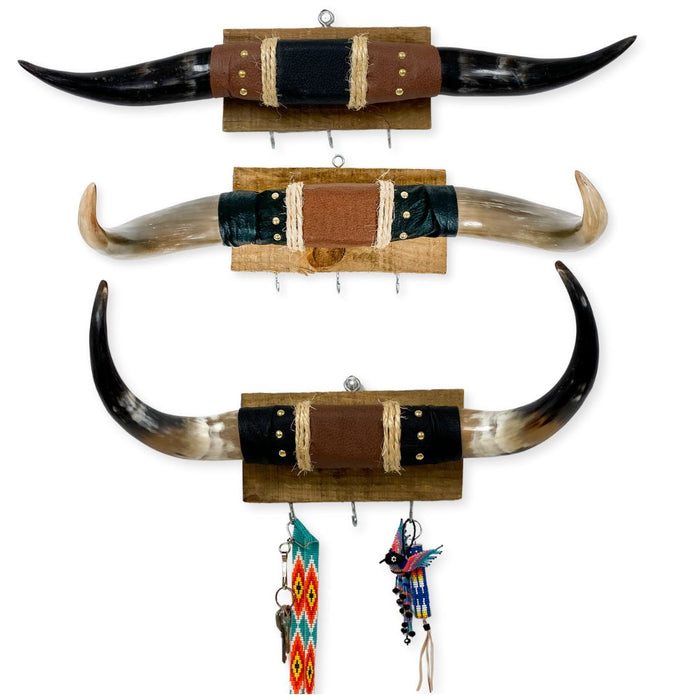 3 Mounted Horn Key Holder pack, ONLY $28EA !!!
Code: 3THORNKEY
JUST IN!! 3 Polished Mounted Horn Key Holders! $28.00 ea.
The Mounted Horn key Holders have a rustic wood base with a sturdy hanging hook and three key hooks.
Apx. 18" L x 6.5" H
3 - THORNKEY
*Do to the nature of this product, styles and colors may vary.