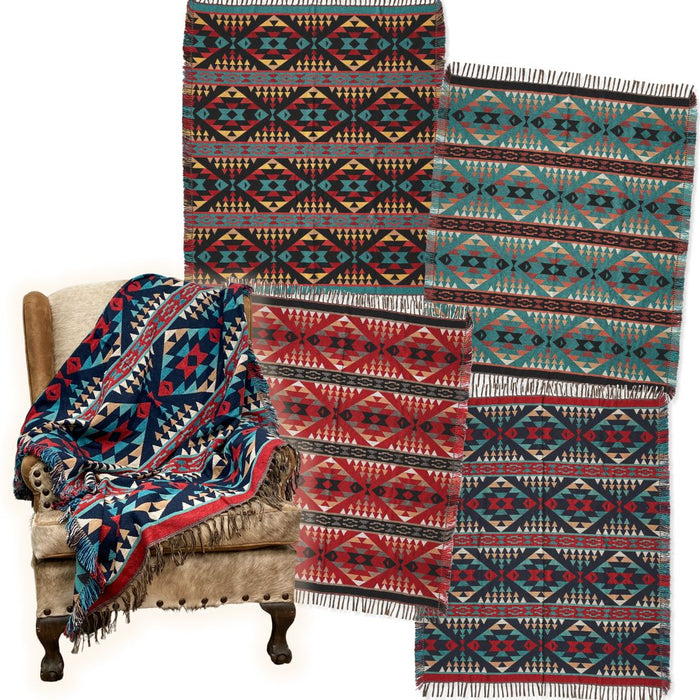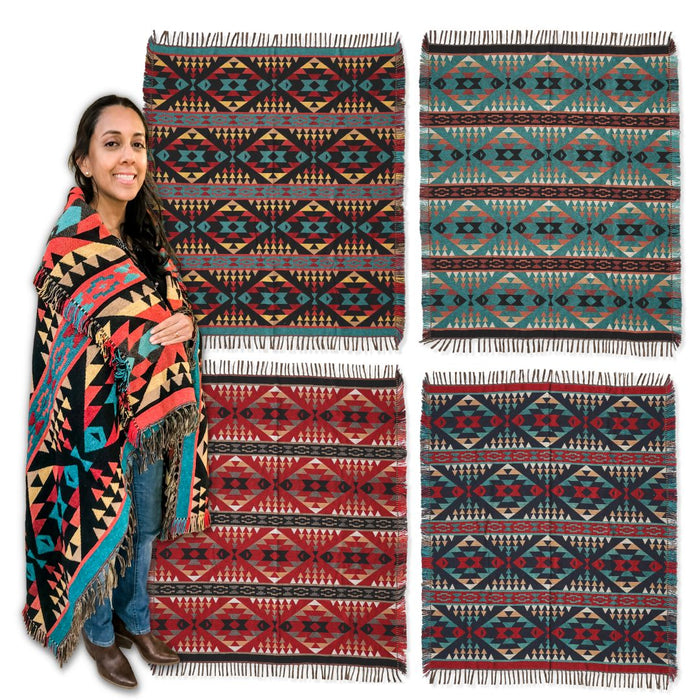 4 Pack Sampler Cotton Accent Throws! Only $13.50 ea!
Code: OAC114
Our Accent Throws are Back!
New designs, new colors, and a new blend of natural fibers.  They are fully reversible with a double-ply, ultra-soft material.
Apx. 4' x 5', Cotton.
 Shipped in the following assortment:
OACCENT 11A - 1
OACCENT 11B - 1
OACCENT 11C - 1
OACCENT 11D - 1
For more Accent Throw designs Click Here.