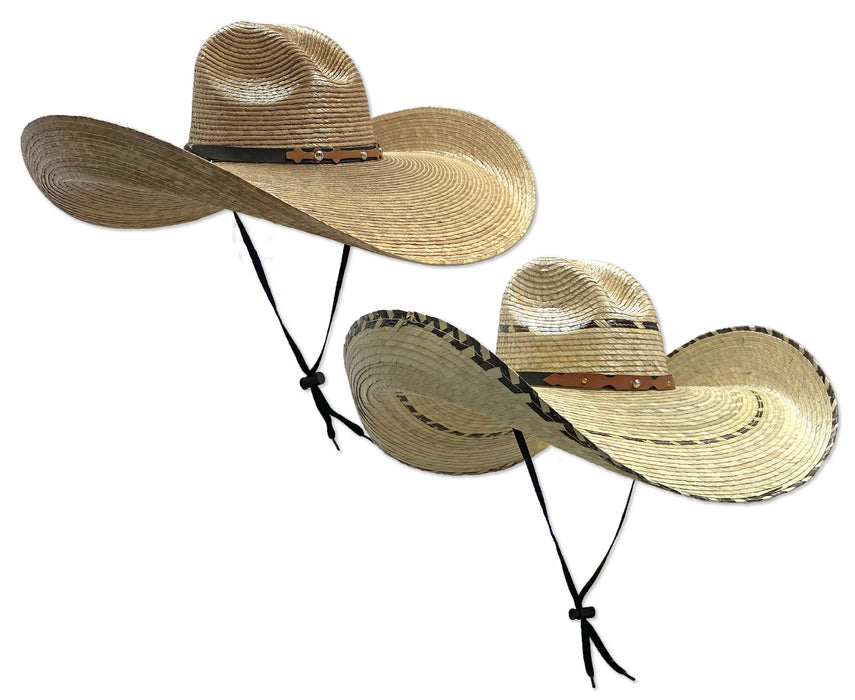 4 PACK Wide Brimmed Sun Blocker Hats! Only $13.00 ea!
Code: AHATKL_PK
You will receive 4 wide brim western style straw hats, two with dark brown coloring and  two with a natural coloring.  Both come with an adjustable neck strap.
 Apx. 22" dia.
Slight variations in color and trim are normal in handcrafted merchandise.
2 - AHATK
2 - AHATL