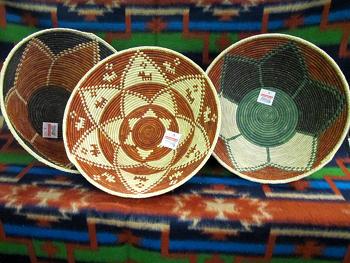 NEW ! 3 Fine Coiled 8" Deep Fruit SouthWest Baskets ! Only $21.00 ea!
Code: 5740
You get 3 Fine Coiled Deep Fruit Southwest Basket !
size Approx: 17" to 20" dia. and 8" Deep. (TBSK6)
Sizes of all baskets are approximate and may vary slightly
For more Handcrafted Basket styles, Click Here.
*Not made by Native Americans.
3 - TBSK6