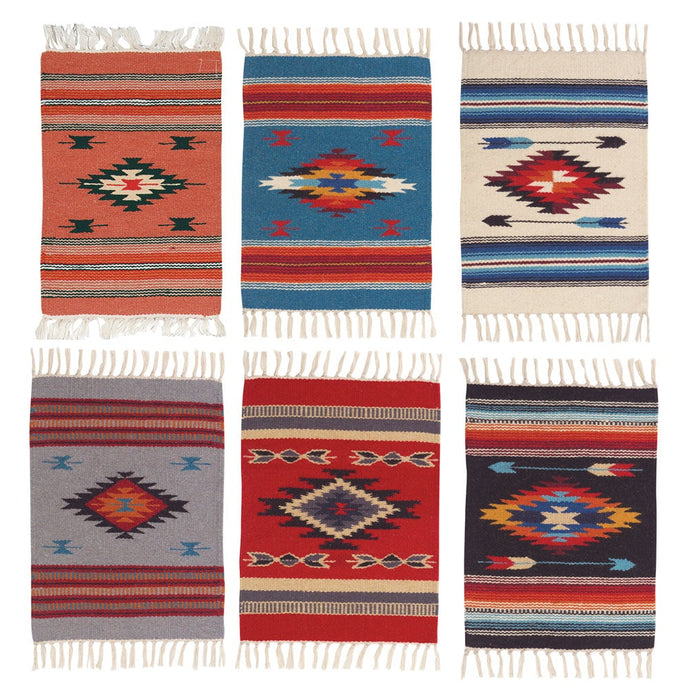 6 Pack Handwoven Wool Chimayo Style Mats-15" x 20"! Only $10.00 ea!
Code: HI1520PK
Save 9%
$66.00
$60.00 each package
You will receive 6 of our most popular handwoven wool table mats size 15" x 20".
Done in an assortment of beautiful Chimayo inspired designs. More designs than pictured.
Shipped Assorted.
6 - HI15x20