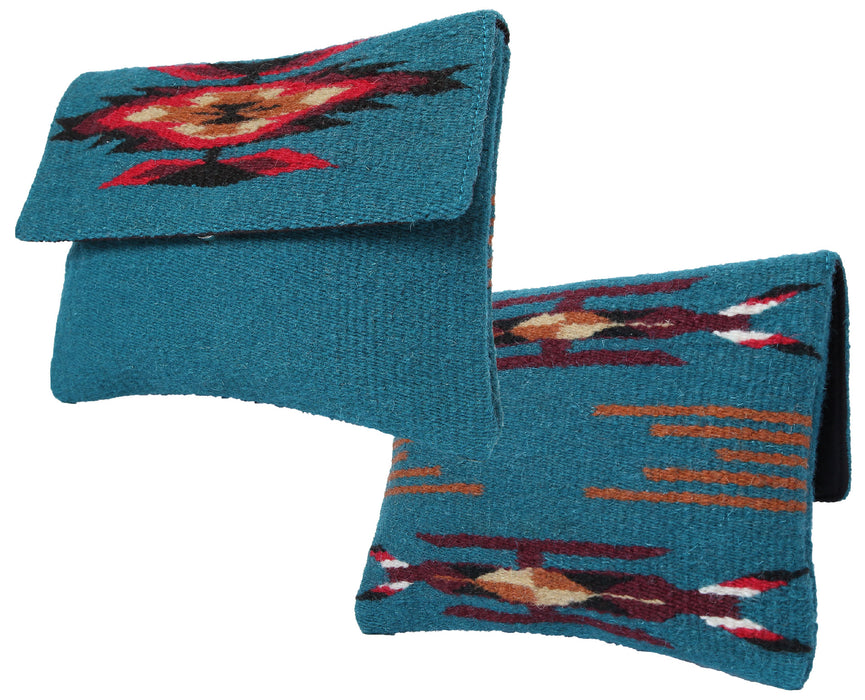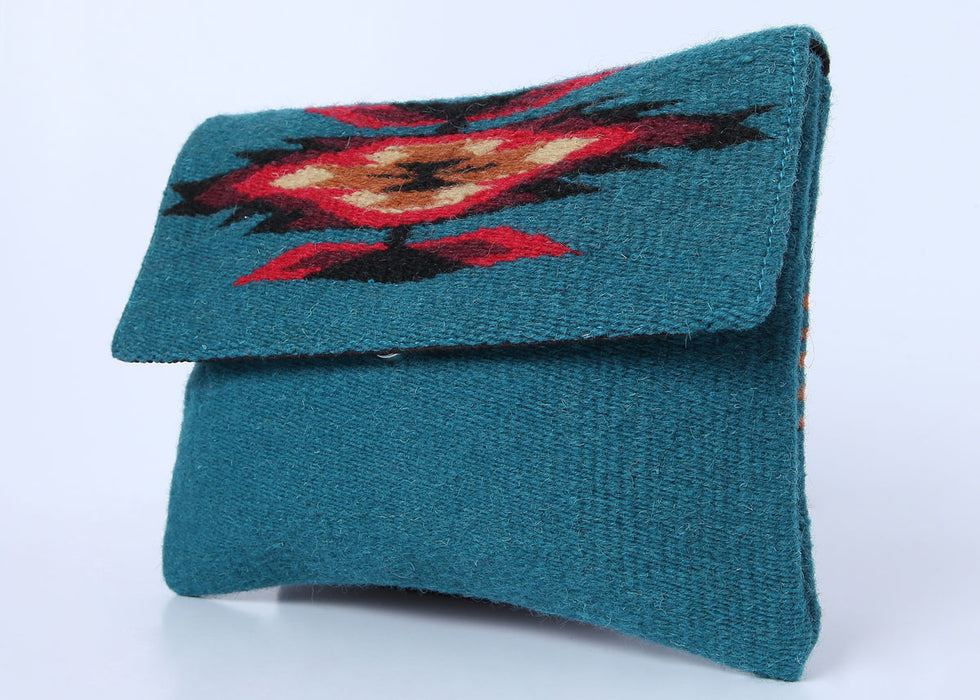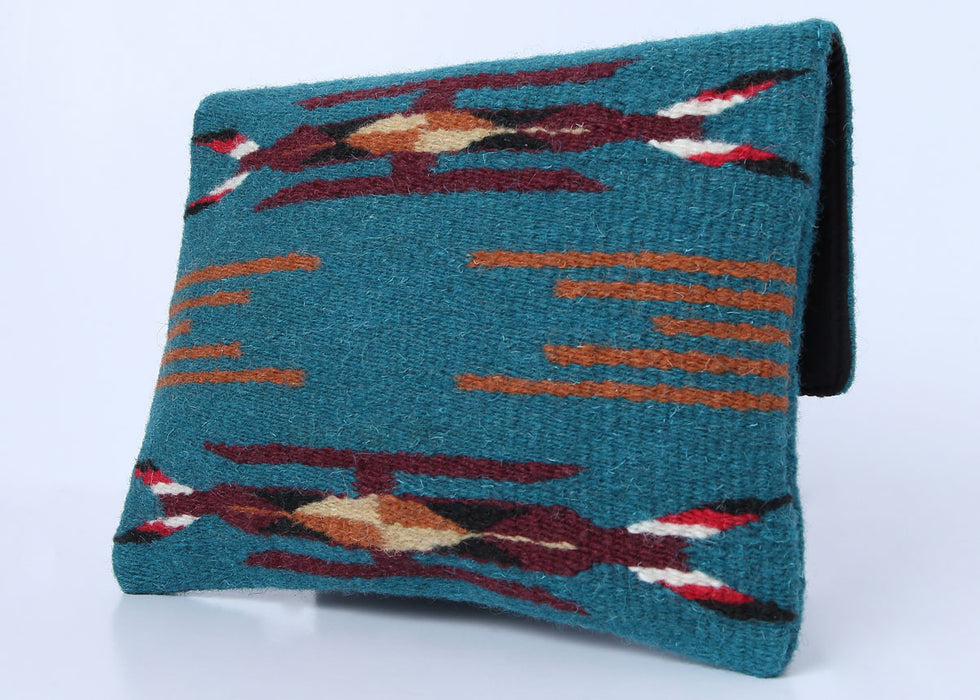 Chimayo-Style Clutch Purse - G
Code: W-HICLUTCHG
Quantity(Lot) / Price per item
| 8 | 4 | 1 |
| --- | --- | --- |
| $11.50 | $13.50 | $16.00 |
Handcrafted wool clutch purse with intricate Chimayo-style designs on both front and back.  Has a magnetic snap closure and has a fully lined interior with an inside zippered pocket.
Imported, apx. 11.5" x 8.5"
Design G comes in a turquoise color with accents of warm tones like red, maroon, burnt orange, and gold.
To see more Chimayo-Style Clutch Purses Click Here.