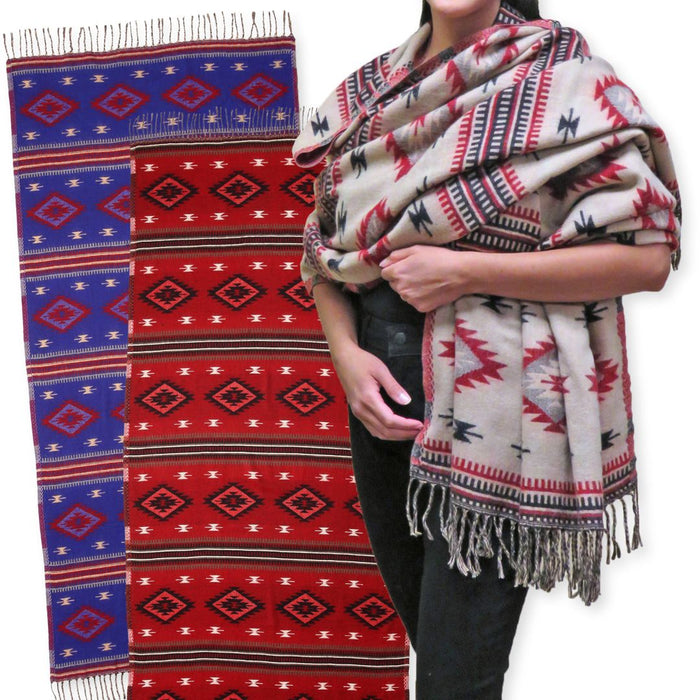 6 Southwest -Style Shawls in Design 'C'! Only $14.50 ea.!
Code: CSHAWLPK6
Receive 6 of our Ultra Fine, Ultra Soft Southwest Shawls in design C1, C2, & C3!
The Southwest Style Shawl incorporates ultra fine acrylic material, vibrant new colors, and is done in double-sided classic Southwest designs. Remarkably soft, this is a multipurpose item sure to keep you warm.
(Size approx: 36" x 80")


Shipped in the following assortment: 
2 - ASHAWLC1
2 - ASHAWLC2 
2 - ASHAWLC3