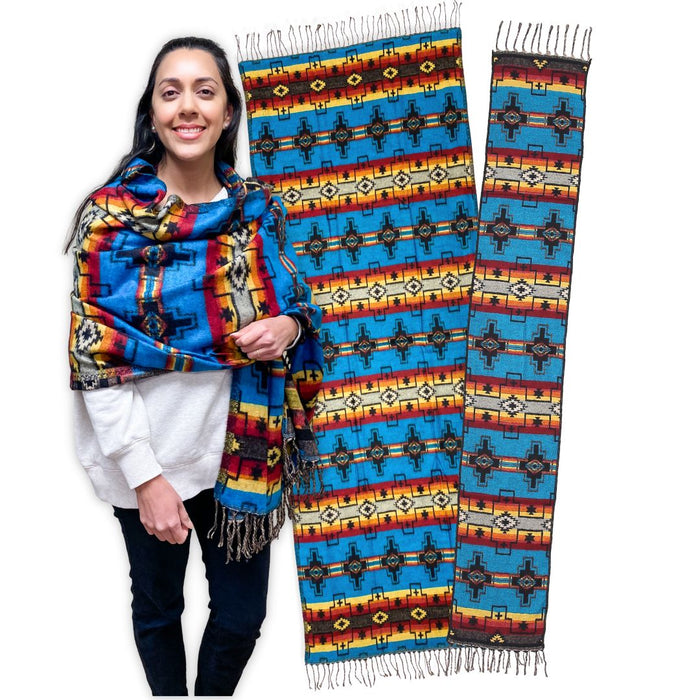 6 Pack Southwest-Style Shawl, Wrap, & Scarf in Design #1A!
Code: S1A6PK
Remarkably soft, our Southwest-Style Shawls, Wraps, & Scarves are made from ultra fine acrylic material in vibrant, dazzling colors! Design #1A is a customer FAVORITE!! 
You will receive 2 of design #1A in a shawl size, wrap size, and scarf size.
Shawl: 36" x 80", Wrap: 27" x 72", Scarf: 12" x 72"