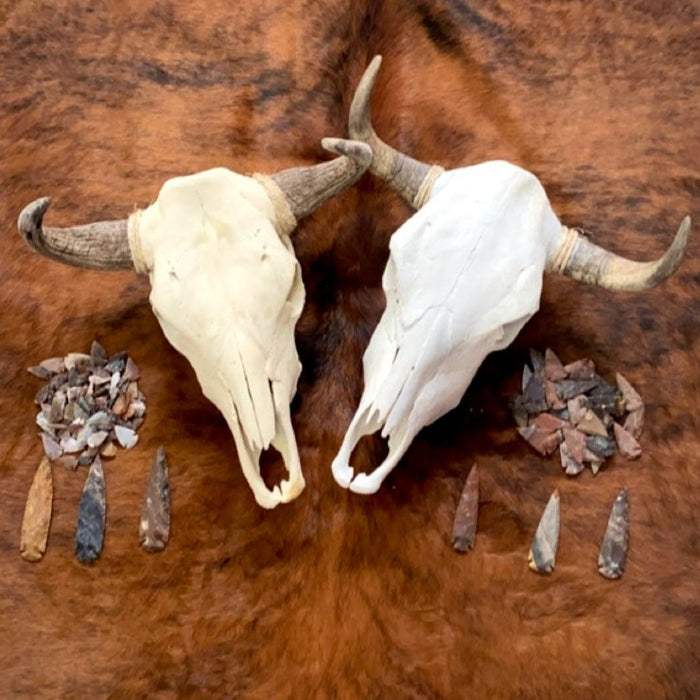 114 Arrowhead & Genuine First Grade Plain Cow Skull Starter Pack !!!
Code: SKA124
Package includes:
2  Natural genuine Cow Skulls, 50 1" Arrowheads, 50 2" arrowheads, 6 5" Spearheads and  6 4" spearheads.
Genuine Plain Cow Skulls Horns will vary slightly in size. Apx 18x18X12
Our Showcase Quality Arrow and Spearheads are hand-chipped from genuine agate and other stones, these handcrafted arrowheads are the highest grade available anywhere.
Great for promotional giveaways, "artifact" making, and most importantly, for sales directly to your customers.
2 - CSKULLF
50 - TARROW1
50 - TARROW2
6 - TARROW4
6 - TARROW5