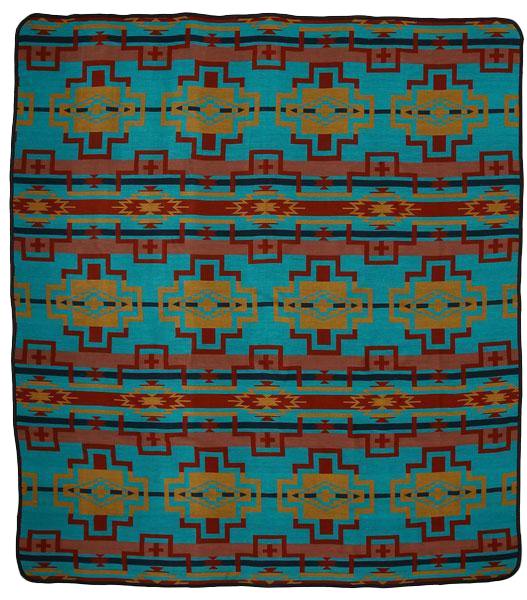 King Size Bedspread 7031-A
Code: w-OBEDK7031A
Quantity(Lot) / Price per item
| 24 | 12 | 6 | 3 | 1 |
| --- | --- | --- | --- | --- |
| $33.00 | $36.00 | $40.00 | $44.00 | $48.00 |
Our World Famous Southwest Bedspreads featuring classic geometric patterns woven in vibrant colors of the American Southwest.  
Great for any room of the house as a sofa throw blanket, seat cover, or cut-n-sew drapery and apparel.
These famous bedspreads reflect the rich history of traditional Native-Style trade blankets.  Fully reversible, woven in soft acrylic yarn.
Imported.  Apx. 114" x 96" - King Size
Click Here for more designs.