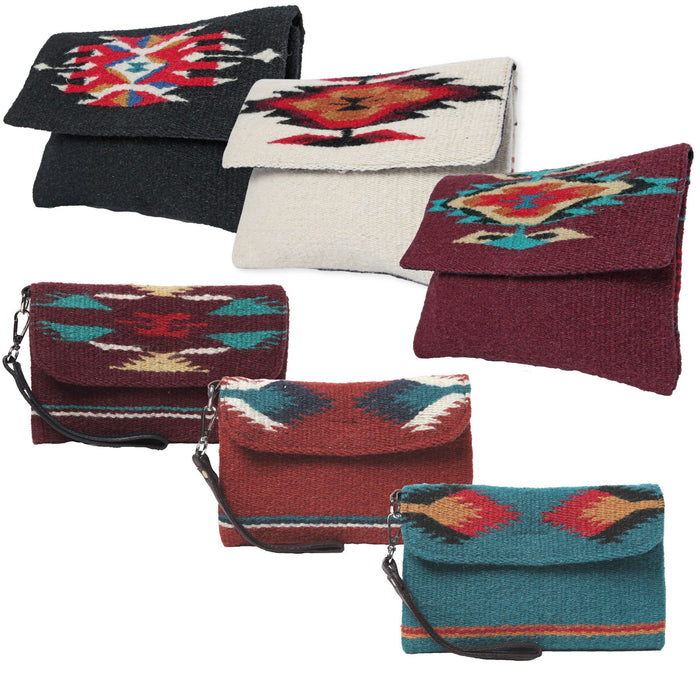 6 PACK-Wool Wristlet & Wool Clutch Purses, Only $13.25 ea!
Code: WLP6
Save 12%
$90.00
$79.50 each package
You will receive 3 of the Wool Wristlet Purses and 3 of the Wool Chimayo-Style Clutch Purses!
Wristlet Purses: Handwoven in classic Southwest designs, fully lined with an interior zippered pocket and a magnetic snap closure. Comes with a removeable vegan leather wrist strap.  Apx. 9.5" x 6"
Chimayo-Style Clutch Purses: Handcrafted in intricate Chimayo-style designs, has a magnetic snap closure and fully lined interior with inside zippered pocket.
Shipped in the following assortment: 
1 - HIWR A
1 - HIWR B
1 - HIWR D
1 - HICLUTCH B
1 - HICLUTCH D
1 - HICLUTCH E